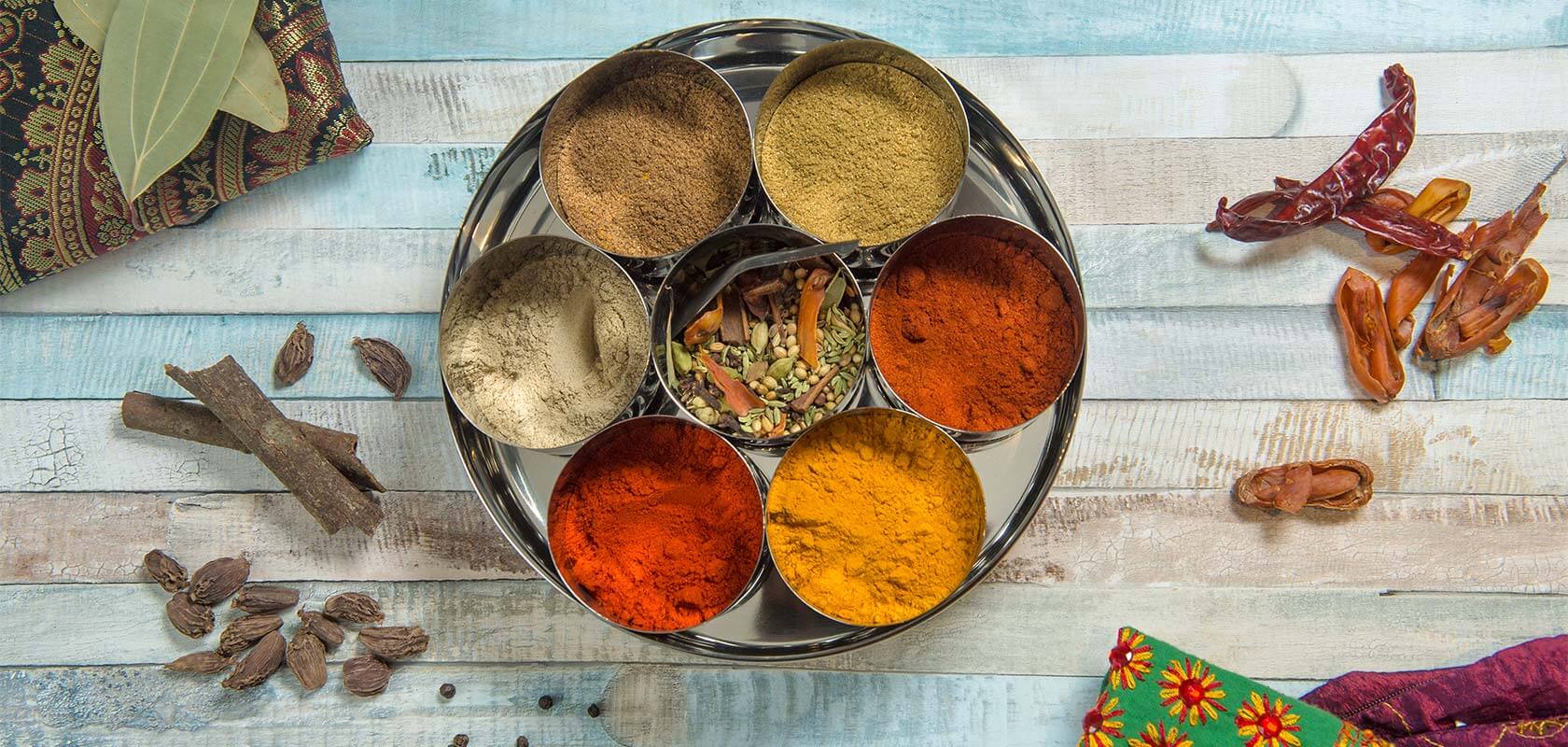 Authentic Indian food
At Zari Restaurant in Crawley, West Sussex, we celebrate genuine Indian cuisine – real Indian food – combining traditional techniques with locally sourced ingredients.   Adapting authentic recipes to wow the modern palate, our dishes push the boundaries and dispel the myths about typical Indian restaurant food.  Try our slow-cooked Dum Pukht Byriani or our Sussex Cox Apple and Chilli Sorbet to find out what makes our Indian food so much more unique!
Authentic Indian food is hard to come by in the UK, and we want people to explore with us the cuisine styles of India which they may not have experienced before:
Lucknowi cuisine
… is rich in culinary history, mainly driven by the cuisine of the royal rulers, the Nawabs, renowned in India for their ostentatious dishes in silky smooth sauces. It is the home of the famous Dum Pukht Byriani, slow-cooked in airtight vessels and sealed with dough to retain the richest flavours and aromas. At Zari, this renowned dish is served as it was in the bygone era.
The foods of the Maharajas
…from the princely state of Rajastan, which gave rise to this regal cuisine. The Maharajahs would dine on the game meat or fowl captured during their hunting expeditions in the jungles. We have recreated this adventure for our customers at the restaurant, without having to go out to hunt the game! Our Jungle Venison Curry is made using locally sourced Venison from one of the local game meat suppliers, slow cooked to perfection using specially selected spices.
Indian street foods
At the Bar & Lounge area you can meet with friends or colleagues after work to enjoy a drink or nibble on some Indian Street foods, such as Kathi Rolls, Masala Peanuts or a Vegetable Tempura basket, or you can lounge here, after your meal, with luxurious deserts, coffees and liqueurs.
Or why not see our Indian Takeaway Menu

Wide choice of drinks
Why not try out one of our stylish signature cocktails such as 'Royal Zari', 'Ginger Martini' or a 'Peach Bellini'?
Or you can enjoy a glass of wine from our extensive, hand-picked wine list in addition to:
Cocktails
Indian beers
Full range of spirits and mixers
Cooling soft drinks
Fine wines

MAKE YOUR RESERVATION NOW