Welcome to Zari

AWARD-WINNING INDIAN RESTAURANT IN CRAWLEY
Showcasing the authentic flavours of India in a fine-dining setting, Zari's wide selection of dishes has earned it a reputation as one of the leading Indian restaurants in Crawley and across West Sussex. We are proud to have diners travelling from nearby Gatwick, as far away as Brighton and across the south-east to delight in our cuisine.
Read more
AN INDIAN RESTAURANT WITH A PERSONAL TOUCH
Zari is run by husband and wife team, Almara and Sadique Miah, along with head chef, Osman Ali, who have a combined 65 years of experience between them. Together, they have hand-picked an international and local team of skilled and experienced restaurant staff to provide outstanding service, always with a personal touch.
The expert chefs all have five-star experience and specialise in Tandoor dishes and regional cuisine.  There is even a dedicated dessert chef and the brilliant bar staff are continually crafting new cocktails.  Skilled waiting staff are always on hand to tend to your every need and are more than happy to offer advice if you have special dietary requirements, allergies or preferences, or if you would simply like some recommendations.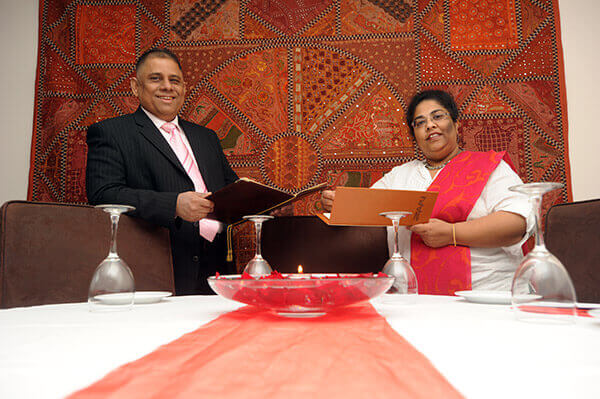 Make your reservation now
We are no longer offering takeaway from Zari restaurant, however you can get all the food you know and love from our new Zari2Go service

WHAT PUTS ZARI AMONGST THE TOP INDIAN RESTAURANTS IN CRAWLEY AND SUSSEX?
Zari owes its success to the loyalty of its customers and we take pride in listening to you and ensuring that your visit is always a memorable one. We have many local visitors from Crawley, as well as those from Gatwick, Brighton and beyond, that return time and time again, becoming long-term friends as well as valued customers.
Come and explore the diversity and flavours of regional Indian cuisine at Zari Indian restaurant in Crawley, book your table now.
Explore More