Visit Zari for award-winning Indian cuisine in Crawley
We are passionate about bringing you authentic, beautifully prepared Indian cuisine with a contemporary twist, from our award-winning restaurant in Crawley, West Sussex.
Zari has evolved greatly since its inception as a small, quality Indian takeaway, into our dream restaurant; an elegant dining experience serving top-quality authentic Indian food in an unbeatable setting.
The brainchild of Sadique and Almara Miah, Zari brought to life an ambitious vision to bring the authentic Indian dining experience of the top London Indian restaurants to West Sussex. We are very grateful to our loyal customers who have made this dream possible and, in fact, around 90% of our clientele are returning customers. Thank you!
Meet the team behind Zari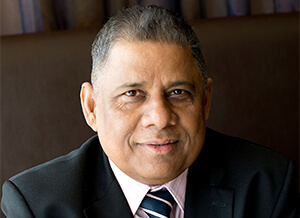 Sadique Miah
Sadique Miah is Zari's 'front of house' manager, ensuring that all our customers are expertly looked after. Sadique is always happy to go the extra mile and has even been known to give customers a lift home when they are stuck! Sadique is very proud of our amazing kitchen and is always happy to show customers around.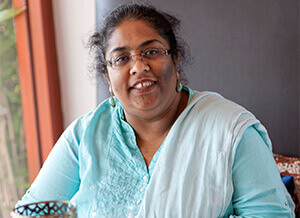 Almara Miah
Almara Miah is the Creative Director of Zari, drawing on her vast experience of Indian culture to create a truly authentic Indian cuisine experience.  Almara loves to cook and enjoys adapting family recipes for new palates. She has travelled extensively across the subcontinent and brings her vast knowledge of authentic Indian cuisine and culture to the Zari dining experience. The sumptuous décor is down to her creative vision; silk cushions in the lounge, stunning textile panels in the private dining room, a traditional rose petal urli in the bar – all creating the perfect ambience for you to relax and enjoy your Zari Indian Dining adventure.

Head Chef Osman Ali
Osman Ali is an award-winning chef with over 35 years' experience in Indian cuisine – 28 of these have been as our Head Chef. Osman started his career at the Deewaiam Restaurant in Drummond Street, London and trained under Ram Avtar and Jeet Singh of the renowned Taj Hotel chain. Osman is a passionate and adventurous cook, always bringing exciting new combinations and flavours to our dishes.
Osman was Regional Curry Chef of the Year 2016 and also Grand Finalist in the Sussex Food & Drink Awards 2015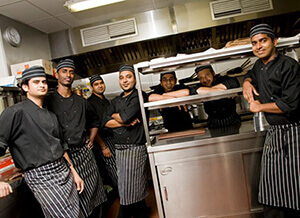 Other Zari Chefs
Along with Osman, we have a dedicated team of international chefs who bring to Zari their knowledge, expertise and love of regional authentic Indian cuisine.
We love to share our knowledge and passion for Indian cuisine and are proud to offer a personal experience. Our glass-walled exhibition kitchen allows our customers to watch our chefs at work and we are delighted to offer our very popular Zari Indian Cookery Classes, where you can watch our chefs at work and learn some of the skills to take home and create some of the finest Indian cuisine yourself!

Make your reservation now