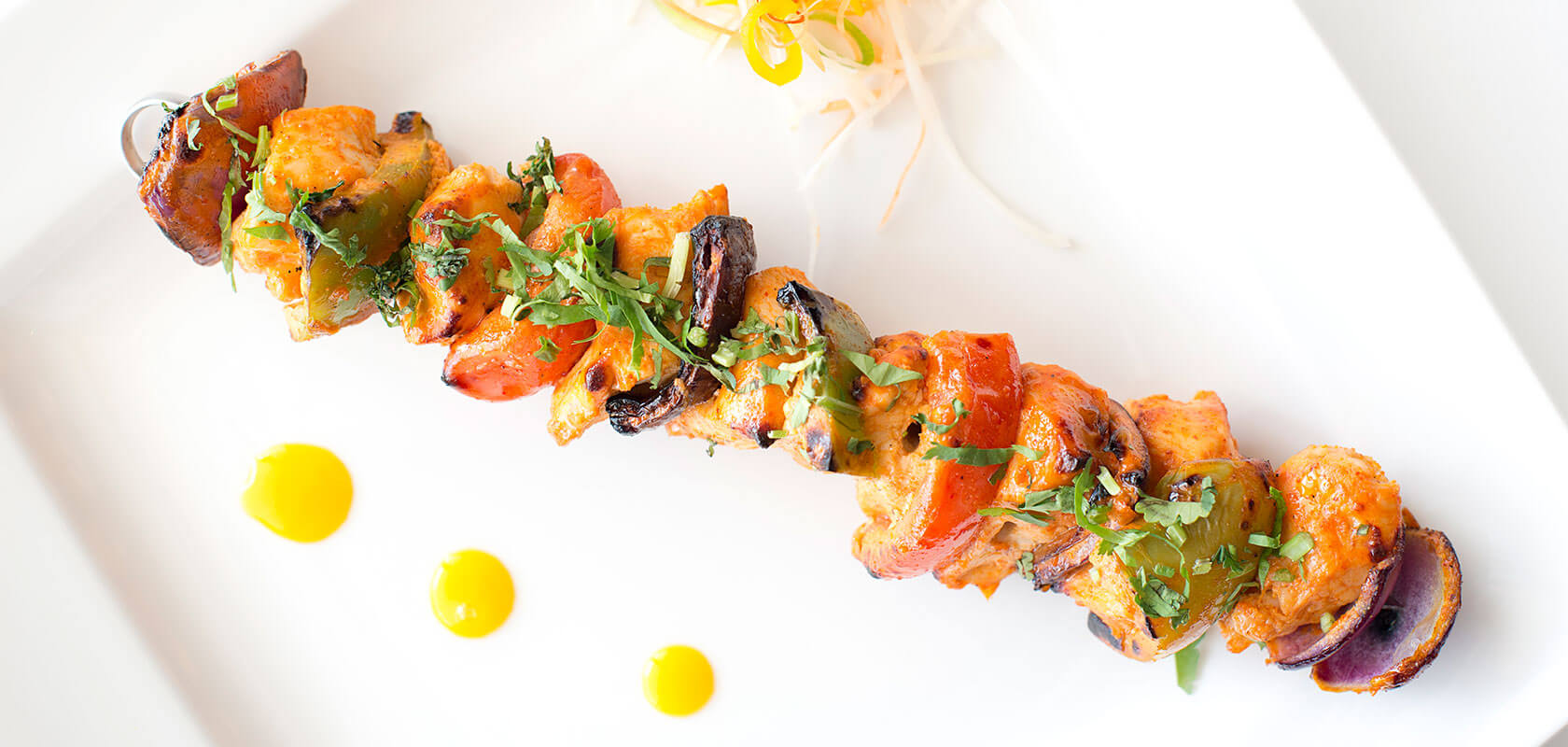 Corporate Event Venue and Business Dining in Crawley and Gatwick
Corporate Venue
Whether you are planning a corporate event, product launch, team-building event or simply a night out as a reward for your hard-working team, Zari can offer you a fantastic corporate event venue perfect for businesses of all sizes. Our private dining room seats up to 50 people in comfort and can be tailored to suit any requirements you have for projectors or audio-visual facilities.
Private Space
Our private dining area means your business event has its own space for your guests to enjoy. A team night out can be organised to include awards, a talk or presentation or just the private space to be able to discuss business without other people around.
Broad and Sophisticated Menu
We can cater for dietary requirements and have a range of Vegan and Vegetarian choices. This means all your guests will feel comfortable and not singled out by having to order a special meal. Our menu is also as luxurious as it is authentic, guests will be impressed and leave happy whether they feel they previously liked Indian food or not!
Business lunches
We also specialise in providing excellent quality business lunches to businesses in Crawley, Gatwick and the surrounding areas, either to dine-in from our restaurant or for collection and takeaway if you prefer.
Business Friendly
We offer a relaxing but impressive lunchtime dining experience that is perfect for lunch meetings, interviews or any other business use. We understand you may need to use your phones and laptops and are happy to work around your needs to make sure you have the space and privacy you require.
Short On Time?
The time available for a business lunch isn't always very much. We know how pressured business can be and how annoying it is choosing somewhere for lunch only to find it takes an hour for your food to come out and you need to leave. We can cater for your time constraints and even suggest menu items that are a little quicker to create to keep to your time limitations. Please let us know when booking or when you arrive and our team will be able to make sure your lunch is not only amazing but it fits in with your business day.
All lunches are prepared fresh on the day
Order by phone on 01293 562308, email or online
Flexible service and welcoming of last-minute or urgent orders
Fantastic customer service
All dietary requirements catered for; vegan, vegetarian, gluten-free, low-fat
Get in touch with our team today and book your business lunch. We are happy to take last minute bookings if the need to a meeting arises as well as walk in business customers. We do, however, advise you call ahead if you require anything specific or you have a specific time frame.

Private Dining Room
Zari can provide a lunch or dinner menu for your corporate event, business lunch or private party  that is tailored exactly to your requirements, from our private dining room that can comfortably seat up to 50 diners. Choose from a wide range of authentic Indian dishes with a contemporary twist, including healthy and vegetarian options.
Our Private Dining Room and weather resistant upper and lower outdoor Pavillion  Terrace areas (can accommodate up to 100 guests) are perfect for any business or corporate occasion.  Like the main restaurant, the private dining room serves creative, innovative and evolved modern Indian dishes that are delicately flavoured to cater for and to suit all tastes and all types of event. These are further complimented by an impressive list of drinks – including the signature cocktails such as the "Royal Zari", "Ginger Martini" or the Zari Bellini.
If you are seeking a convenient corporate event venue in Crawley or near to Gatwick airport with excellent service, delicious food and plenty of free parking, please get in touch to discuss your requirements.
Book Now