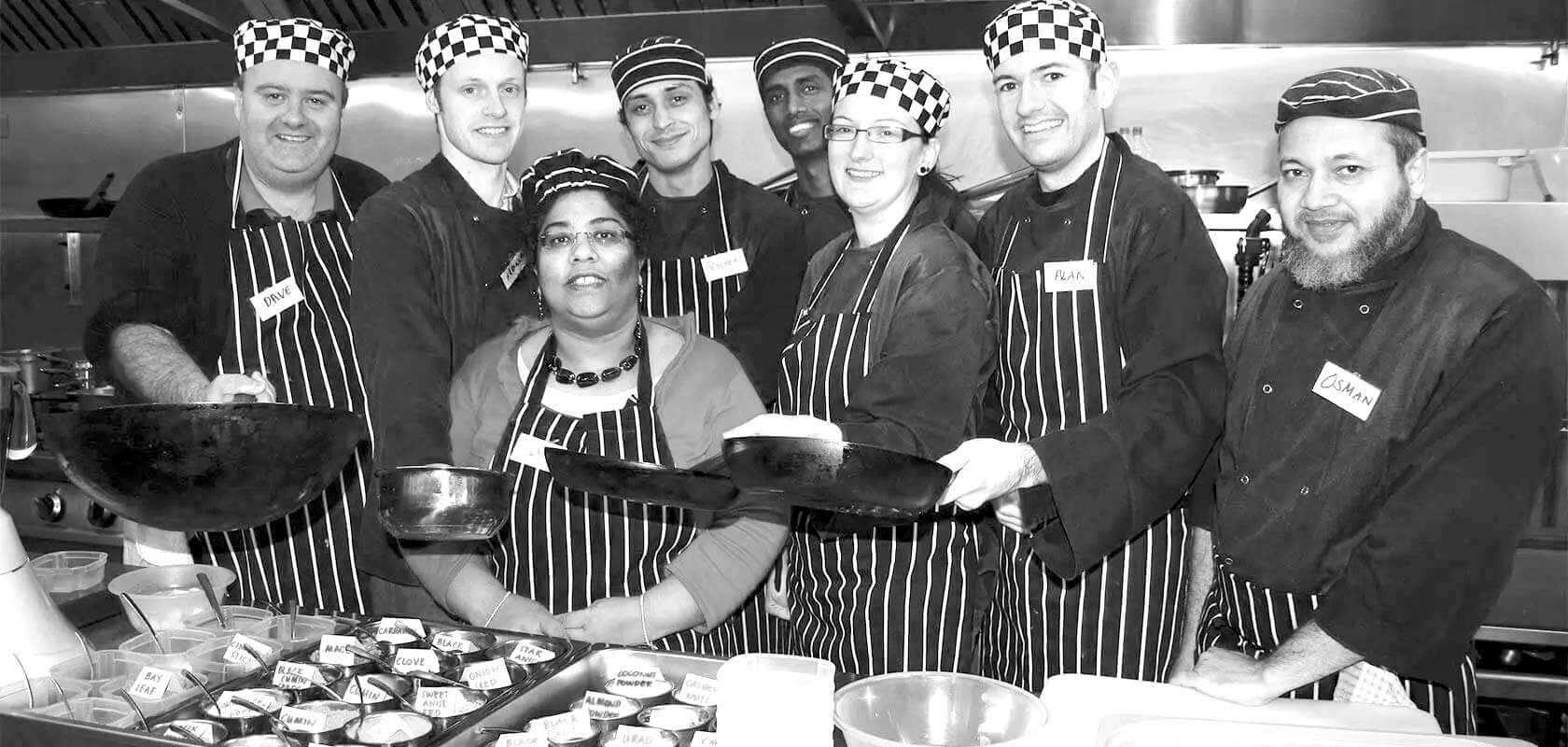 Indian cookery classes in Crawley
Join one of our popular Indian cookery classes and learn how to cook an authentic Indian meal with our expert chefs.
During your Zari Indian Cookery Class, you will learn the basic skills and techniques required to create your own 4-course Indian meal, including how to:
Prepare Garam Masala the Zari way!
Use Indian spices to give your dishes authentic flavour
Bake your own naan bread
Plus, discover our secret Indian marinating techniques!
Indian cooking at its finest
You'll cook your meal from scratch with our expert chefs on-hand to take you through each dish step-by-step. At the end of your Indian cookery class you will feel confident enough to cook the dishes you have mastered with us once you are back home.
We even give away some of our trade secrets! We will provide everything you need on the day, along with all recipes and a complimentary souvenir apron to take away with you.
The Zari Indian Cookery Class is 3-hours long and at the end of the session you can eat your meal in our restaurant or take it home to share with friends and family.
Our Indian Cooking Class is suitable for individuals, couples, families and other groups. We can also provide bespoke classes if you have particular requirements or are looking to put on a unique event for friends or as a corporate team building exercise.
Total cost is £100.00 per participant + £5 delivery, for a 3-hour cookery class.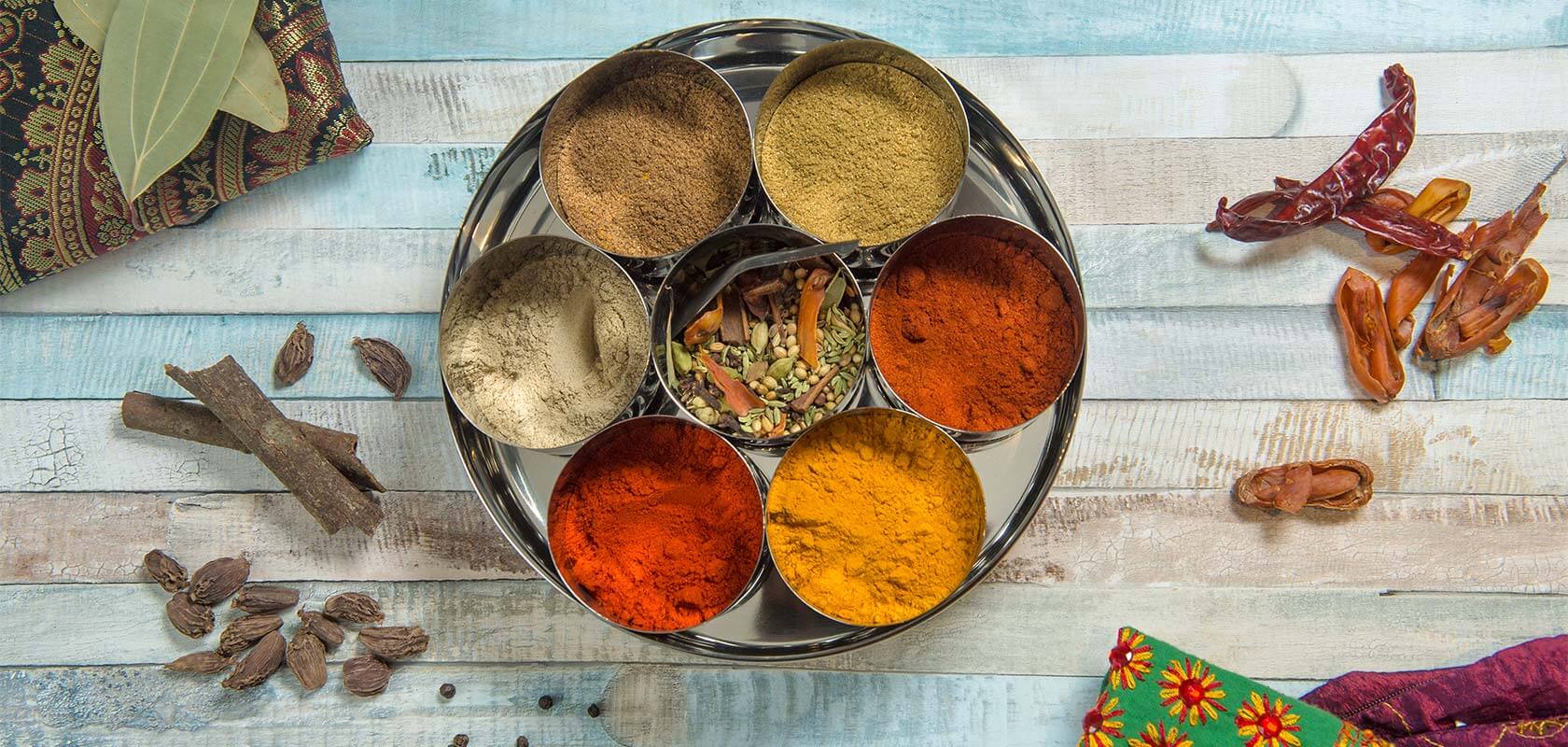 The Zari Spice Box – the perfect gift to complement your Zari Indian Cooking Class! £25
As a direct result of requests from the aspiring chefs who have attended the Zari Indian Cooking Class in the past, we have put together a spice box containing some of the basic, key spices to help you continue on your cooking journey back home.
The Zari Spice Box is presented in a traditional airtight container (ideal to retain freshness and flavours) with a glass lid to show off the spices. All spices are labelled clearly and include a mixture of whole spices for you to make your own Garam Masala at home:
Deggi Mirch (Chilli Powder)
Tumeric Powder
Paprika Powder
Cumin Powder
Coriander Powder
White Pepper Powder
We also offer hints and tips on how to get the most out of your spice and how to best store them to keep them fresh and full of flavor.
The Zari Spice Box makes an ideal gift for beginners to avid cooks and, of course, for those who attend the Zari Indian Cookery class.
Book your masterclass now